Omnichannel is defined as a fully integrated multichannel sales approach that provides the user with a seamless consistent user experience, no matter the channel they're reaching out from.
It's all about one single holistic approach; that is the omnichannel experience.
First, let's determine the difference between multichannel & omnichannel marketing.
Multichannel marketing is when a brand utilizes several channels to send the same message in hopes that they will reach as many users as possible.
Omnichannel marketing is when a brand sends a message across various channels that interact with each other and the customer, maintaining common messaging across the user journey.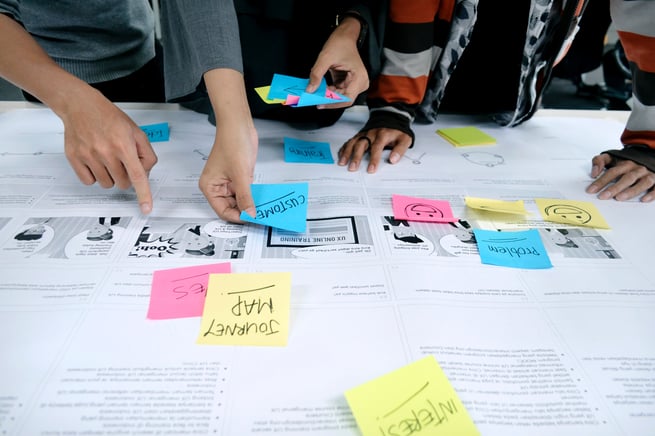 So let's say your consumer receives an email from you, the next message you'll be sending them, regardless of the channel, will be adjusted based on their interaction with your email.
Understanding how your customers interact with your message on each channel is an extremely valuable insight for successful omnichannel communication.
All of this insight can be utilized in automated marketing flows, and these automations don't need to be one-dimensional.
To follow are some numbers to be better fathom the fundamental differences between an omnichannel and single-channel campaign.
Studies show that engagement rates on omnichannel automated flows are at 18.9% vs. 5.4% on a single-channel campaign.

Purchase frequency increased when interacting with 3+ channels, by 250% vs. customers who only engaged with only 1 channel.
A 13% increase in average order value per order vs. a single channel.

Customer retention rates are recorded at 90% higher than a single channel automated workflows
Appealing right?
In order to be able to execute a successful omnichannel sales and marketing strategy, you'll need to ensure your various core departments are aligned. This way you'll be certain that no matter where your user ends up, from online to offline, they'll be greeted with the same consistent message throughout their user or buyer journey.
Marketing
Sales
Customer Support
Customer Success
Once these departments are aligned and have a common understanding of the goal, you'll be ready to embark on your omnichannel experience.
---
Ready to step up your game?
Read more about how our inbound marketing services can get you a step closer to providing this seamless omnichannel experience and watch your sales funnel grow beautifully!