With another new year rolling in, we expected to begin seeing some changes rolling out as well!
Adam Mosseri, the head of Instagram, has announced that Instagram is finally testing its new feed view and experience. Some of you may be wondering why?
Well, whilst Instagram is currently one of the most popular social media platforms in the world, users have been criticizing the algorithm for a few years now. Have you ever noticed how you never or rarely get any content from some of the accounts you follow on your Instagram feed? Well so did these users!
Instagram has been listening and decided to apply some feed changes to make the app experience the best it can be for users and give them 'more control' as Mosseri states in his video here. After all, isn't that the point?
What the changes look like:
Users will have 3 different feed view options on their homepage
This will act more or less like the current Instagram experience feed working to show you what you're most likely to be interested in
Here you can have a list of the people you care about most and never want to miss content from. This one is for those truly important to you and will be displayed.
Only the accounts you follow will appear in this feed, all of the accounts that you have chosen to follow will be found here in chronological order.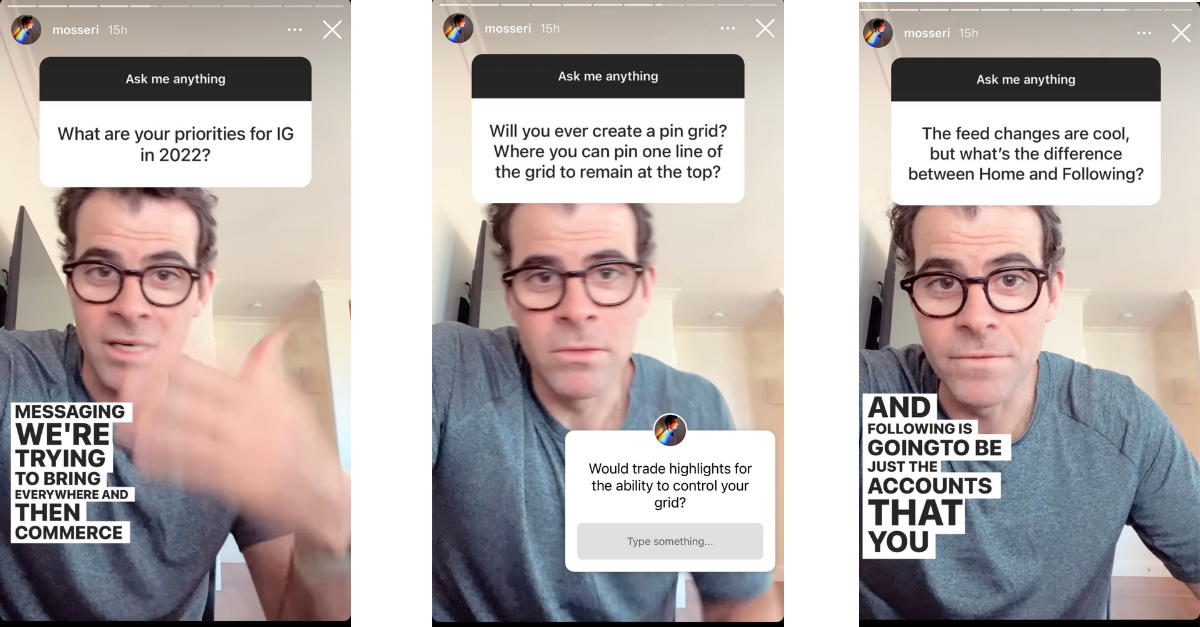 Keep an eye out, these feeds are already being tested and will appear on some accounts until testing is completed. Instagram hopes to implement the change to the app within the first 6 months of 2022!
Want to know what's next?
In his video on the 28th of December, 2021, Mosseri gave us a sneak peek into the Instagram goals for focus and growth in 2022 and we can't wait to see what else is coming to the platform!
The IG head lists these as:
Video- even more focus on this
Messaging- the primary form of communication
Transparency- informing users how Instagram works
Creators- promoting them to sustainably flourish on IG