During the extraordinary days of lockdown all of us, we have realized that the "online mode" is the best way to interact with each other, maintaining on top of our social life.
These days, our everyday activities converted into online actions and Social media platforms became the best tool to communicate our external and internal thoughts. Our beloved friends, our family, our neighbours, our "lovely boss" or our partners in crime, WE ALL are active listeners and active users in an ONLINE WORLD.
On that note, it's important to refer to percentages, since they are quite interesting. Specifically, during the lockdown, the use of Social Media and apps increased by 20% while the use of messenger increased by 50%! Users tend to read inspirational, fun & educational content instead of going out, and they make their own digital "window shopping", adding products on their wishlists or make purchases!
So, this is the time for every brand out there to grab the opportunity and target its base audience, leading to an increase in its purchases and brand awareness. - and yeah we speak for online purchases! :)
We will explain our strategical thinking in graphics that depict the cycle of three main Strategic Marketing Objectives: AWARENESS- PURCHASES- LOYALTY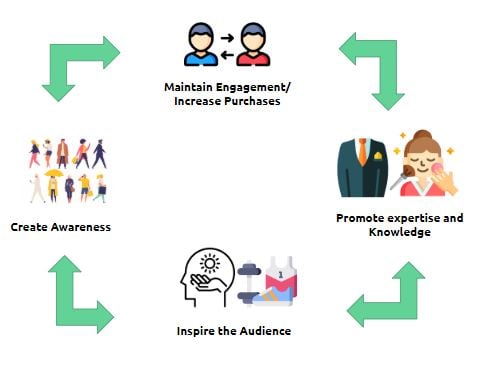 Let' s deep more into some inspirational activations that will drive your customers crazy, generating engagement, purchases and spread your brand message to the right customers.
Deliver your products!
Online is the only way to sell out your products during the lockdown! A great way to achieve it is to create an online shop (Shopify or E-Commerce website) or to collaborate with an online delivery platform that will distribute your products, quickly and easily. A great tip here is that a lot of these platforms offer an extra push on the advertising of your brand during this season, especially if your products are exclusive or special, gaining at the same time another one source of awareness.- think about it, maybe it's worth it!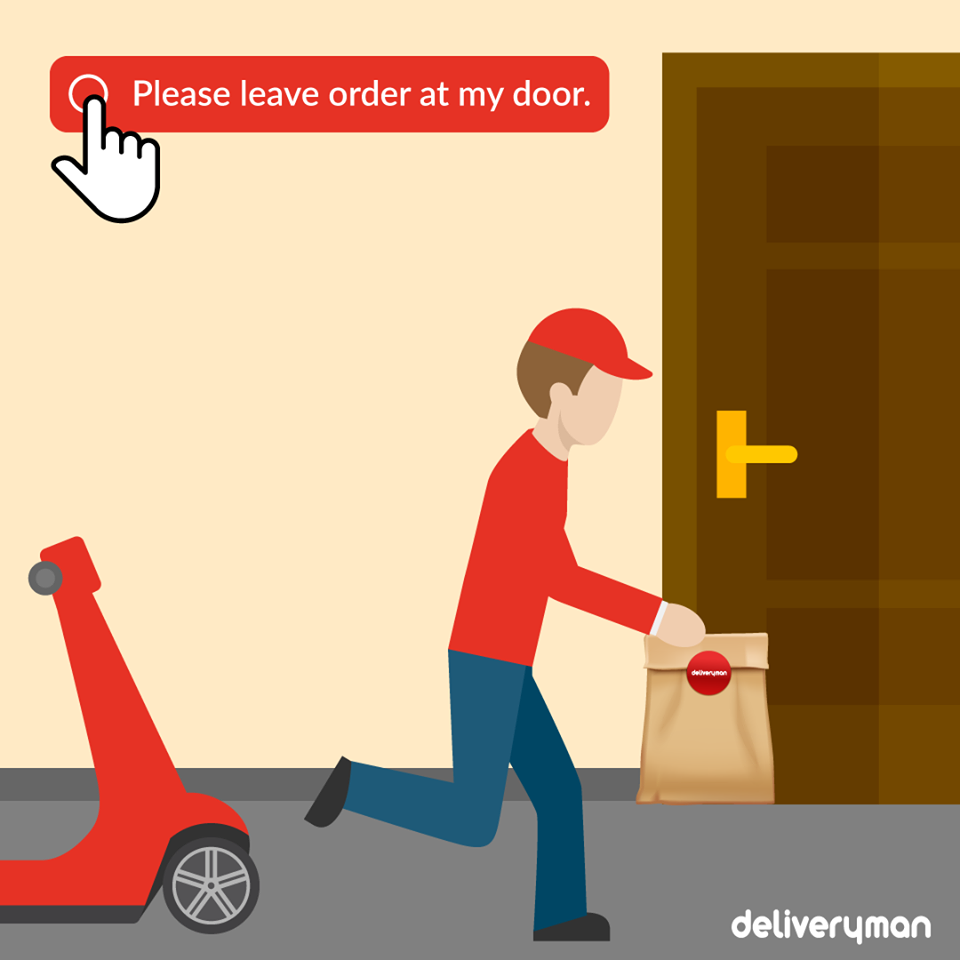 How-to videos!
It's a great way to show your knowledge and expertise in your industry, especially if you are placed in Fashion, Beauty or food industry. These videos will help you showcase your products through a native and very interactive way, creating a closer relationship with your customers.
TikTok Challenges
TikTok videos are the no.1 trend and they will help your brand awareness especially in young audiences. In addition, the platform organizes many activations during the COVID-19 lockdown that increases the usage of its app. One of those events is the #HappyAtHome: LIVE!, a week of nightly programming that a range of celebrities and influencers will take place discussing, dancing and helping the community have some fun nights.
So with a lot of inspirational and entertaining ideas, TikTok is a must-have tool to target the younger audience and create viral or influential video campaigns.
Check out the app and all the great, funny challenges will fall in front of you! If not, send us a message we have a lot of them! :)
Competitions and Special Offers
Competitions and special offers are a great and effective way to increase both engagement and online purchases. Think about an educational, playful or interactive competition and challenge your audience to participate and spread your message to their friends.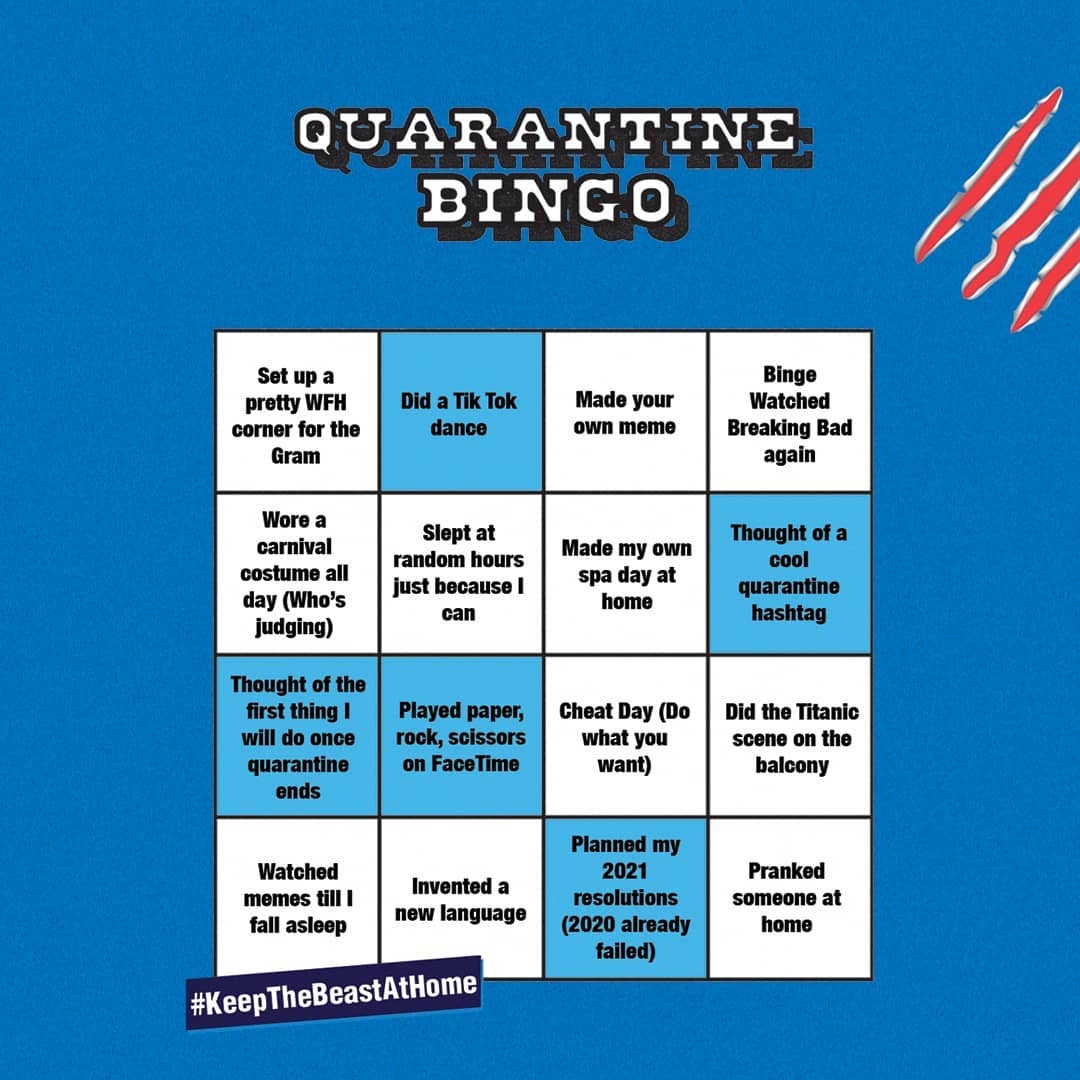 And... if you belong on the heavy- selling brands, then a special offer will be a great present for your loyal customers, or for your new potential ones. But in any way, a great offer will help you win some more purchases during this competitive and demanding time.
Make the users a part of your content!
User-centered content marketing is a great way to produce cheap and relevant content. Users' psychology is a key factor for your brand and it's time to make them the producers of your content! This strategy will help you create a cool and inspiring relationship that will develop your understanding of the needs and preferences of your customers.
Educational posts and blog posts
Be creative, educate your customers and support them to stay calm and positive. Communicate with them either through your Twitter, LinkedIn or a blog post. Stay close to them and analyze not only the crisis of COVID-19 but also the latest news and the bright side of this adventure. Be the reason that the users will want to follow you, read you and re-post your content!
These are our very own tips and bits of advice so you can have a stronger brand presence during the lockdown. Think of it as a Social Media Survival Guide!
For more information and/or assistance dm us or send an email so we can discuss together and find the best solution for you!
#StayPositive #StayHome