The rise of social media could not leave unaffected the sports industry. Social media is making it easier for sports fans to be more engaged with their favorite athletes and for them to express their happiness, anger, and sadness by leaving a comment or even sending them a DM on social media. The popularity of football amongst other sports is undeniable, as "soccer players have the highest average engagement rate on Instagram compared to athletes in other sports." Cristiano Ronaldo has 403M followers on Instagram and 150M followers on Facebook, while Leo Messi has 307M followers on Instagram and 150M on Facebook. Higher engagement is not the only positive impact of social media on the sports industry.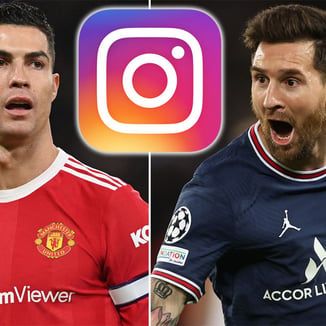 Social media is also accountable for the creation of new jobs. For example, there are some YouTube channels that have millions of subscribers, such as YouTube channels that are devoted to sports, produce daily or weekly content, and have become so popular that they are able to host shows with famous athletes or sports professionals as guests. Instagram is also dynamic in the sports industry, equipped with more interactive content rather than solely focusing on providing information, hosting interactive stories, photos, and short videos, rather than long videos. There are several Instagram accounts devoted to sports that have millions of followers. Therefore, social media has made the acquisition of direct news regarding sports much easier. It is worth mentioning that this feature has not only benefited sports fans but sports organizations as well, as it helps them to improve their brand image, as social media offers them the opportunity to build relationships with their fans and their wider community. For example, many sports organizations live-tweet their games. Therefore, social media can be seen as a way to increase sales and simultaneously reduce marketing costs. According to research that surveyed digital managers, they have noticed an increase in the development of loyal fans and an increase in sales. Every social media channel has unique features and sports organizations and sports fans have found a way to exploit them.
However, it must be noted that social media allows professional athletes to be more accountable for their public statements and how they interact with their fans. To be specific, I included data collected from research in Greece, where Cyprus shares a very similar culture and norms. The research was regarding the impact of social media on the football industry. The majority of the 203 participants (62%) that took part in the research indicated that they have noticed professional football players using social media in the wrong way. Moreover, 64.5% of the participants argued that athletes can be negatively affected and exposed by their social media activity. This was evident in the case of Voula Papachristou, a Greek triple jumper and long jumper who was ejected from the Olympic Games in 2012 for posting a racist tweet.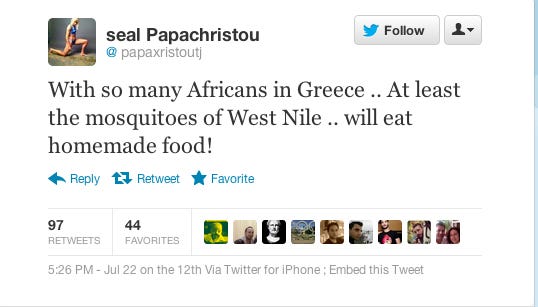 On the other hand, online hate expressed towards sports professionals is not a rare phenomenon on social media. And this does not have to do with the professionals' use of social media. 18.7 % of the participants of the research in Greece had negatively commented on athletes' social media pages. Nonetheless, we must focus on the positive aspects of social media as they outweigh the negative.
----
Sources: