Facebook's taking on Zoom is doing a pretty good job!
As Zoom has recently gone in the spotlight with some failures to sustain its success i.e. hacking and connection issues during the COVID-19 pandemic, Facebook stepped up and created its own video-conferencing platform.
Messenger Rooms is a new video-calling feature that allows up to 50 users to start a virtual hangout. It's free for all and there's no time limit to calls. What's even better, is that you don't even need a Facebook account to use it.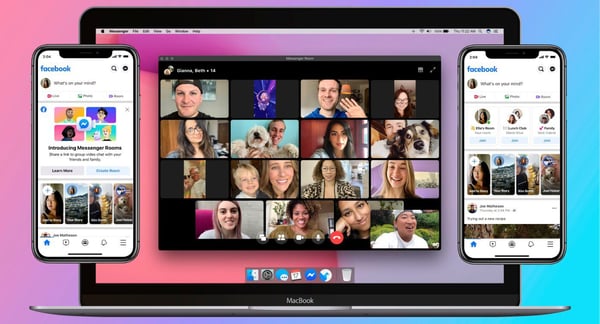 You can invite anyone to join: from WhatsApp, from Instagram, from Facebook, and even from an ordinary shareable link. Rooms can stay open to specific groups or friend circles, allowing users to drop in and out whenever they want.
Rooms can be created via Facebook or Messenger, and the user who creates that Messenger Room will be able to keep their room private, block participants and even send invitations to people who are not on Facebook.
What's more, users will be able to use augmented reality filters and change their background in real-time.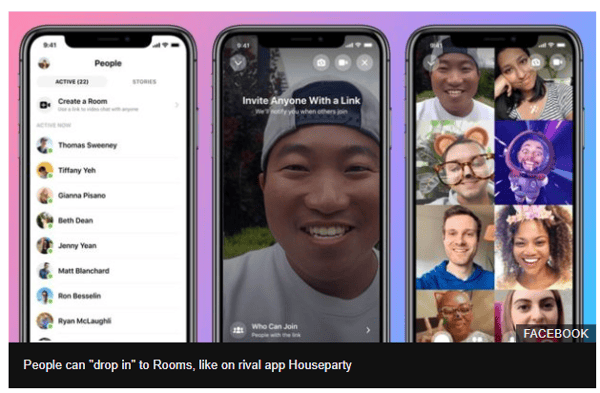 Publicly discoverable rooms will be listed at the top of the Facebook news feed and soon everyone will be joining in!
"In the physical world, you have the ability to bump into people... so, we're hopeful that some of that serendipity will be able to occur in this product" (John Hegeman, vice president of the News Feed for Facebook).
Nice move Facebook!