Studies have shown that, nowadays, social media makes for the 2nd most effective digital marketing tool (after email marketing) when it comes to customer conversion. Therefore, there's no doubt that all businesses, regardless of size and industry, should consider ways in which they can enhance their social media campaigns and rock the world of internet with their online presence!
Businesses belonging to the accommodation sector of the hospitality industry could not constitute an exception. From small bed & breakfast enterprises and independent, family-run hotels to branded 5-star resorts, social media could be the answer to the prayers for each one of them!
Still not convinced? Go on and read our 5 reasons WHY you should be getting on social if you own or work for a hotel company!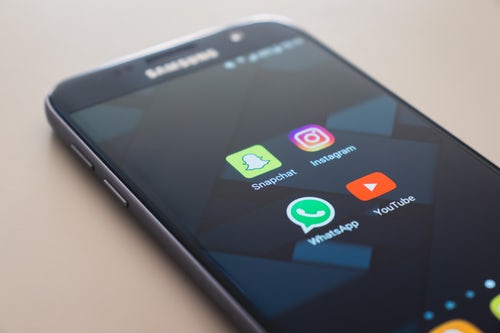 1. Tell the Story of Your Brand


Social media can help you communicate your brand and its story to existing customers, as well as potential guests online. When it comes to your social accounts, be it Facebook, Instagram, or Pinterest, you are the one who creates and shares content; this means you have complete control over the image you are communicating, which is great considering that you know best about the values and uniqueness of your company!
Whatever your hotel's brand identity may be, from casual-affordable to high-class boutique, you have the chance to showcase it through exciting, high-quality and always representative content, attracting more people to connect with your awesome brand.
2. Build and Strengthen Relationships Online
One of the biggest benefits of getting on social media for a hotel business is the opportunity that arises to build and enhance relationships with guests and potential leads. By targeting the right audience with relevant and appropriate content at the right time, you can reach and attract users who could constitute potential great customers for your business!
By communicating with your followers online you can achieve something even greater: you can create new bonds as well as strengthen existing ones with your customers. And by communication we mean everything! Respond to their private messages or public comments and don't make them wait too long! Users will appreciate getting a reply from the official account of the hotel, as it will make them feel special and show them that their opinion matters, something that will definitely bring them closer to the brand.
3. Inspire Through Video Marketing
You know video marketing is important when you hear that video will account for over 80% of all traffic on the internet by 2021! You also know that the hospitality industry, among others, has a great chance to make the most of it, as travel & tourism concepts seem able to inspire and engage online users more than other branches.
Besides having the opportunity to inspire existing and future guests by creating beautiful, "instagramable" videos for the destination where your hotel is located (which is the easy part), you also have the chance to excite them by creating footage and stories that reflect the whole experience that you intend to serve to them! This can be enhanced with the introduction of testimonials and feedback of previous, satisfied guests.
As you probably already know, unless you've been living under a rock, it's not that much about the actual bed, the size of the pool, or the new design-led reception sofa anymore; more than these, people value the experience you're going to offer them as well as the unforgettable memories they will take back home with them!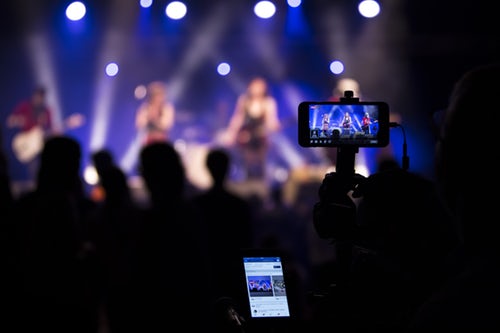 4. Reach New Customers
With almost 2 billion users worldwide on Facebook, 700 million monthly Instagram users, and 328 million monthly Twitter users, there are bound to be people that belong to your target audience demographic. You can set up ads targeting specific ages, genders, locations, and other demographics, to match the type of customer you are looking for! With so many potential leads, you can bet on social media to produce new and loyal customers!
By investing in Facebook and Instagram ad campaigns for increasing brand awareness, you can reach a high number of people (also depending on your budget and your campaign's duration) and make your ad memorable and easy to recall, so that when your target users are ready to book their holiday, they will be more likely to remember your brand and book your hotel.
5. Give Value
Show your audience the benefits they will get from all the features and amenities of your hotel — what will make their stay enjoyable and memorable in one way or another. If you say your hotel is in a "central location," this doesn't clearly describe the perk for your guest. On the other hand, if you describe it as "less than one mile away" from a concert venue, theme park, or popular restaurant, they can really see how they will benefit from staying at your hotel!
To sum it up, in order to increase brand awareness, stay relevant and end up included in the relevant set for potential customers when it comes to hotel selection and booking, you need to be where your clients are — and that place is called Social Media. Join them, rock your online presence & performance, and see your occupancy rates rocketing!
If you require any pointers on how to make the most of your social media presence don't hesitate to get in touch with us! We would be happy to help you take your business to the next level.