According to LinkedIn, employer branding is "the way in which an organization markets itself as an employer, both to its current employees and to prospective hires." It encompasses everything from company culture and values to mission and vision and can play a significant role in attracting and retaining top talent. In this article, we will explore five tips for strengthening your employer brand, based on insights from leading companies such as Zappos, Hootsuite, SpaceX, and Glassdoor.

Identify your unique selling points as an employer. What sets your company apart from others in your industry? This could be anything from a strong company culture and supportive work environment to opportunities for growth and development. Clearly communicating these points to potential hires can help you stand out in a crowded job market.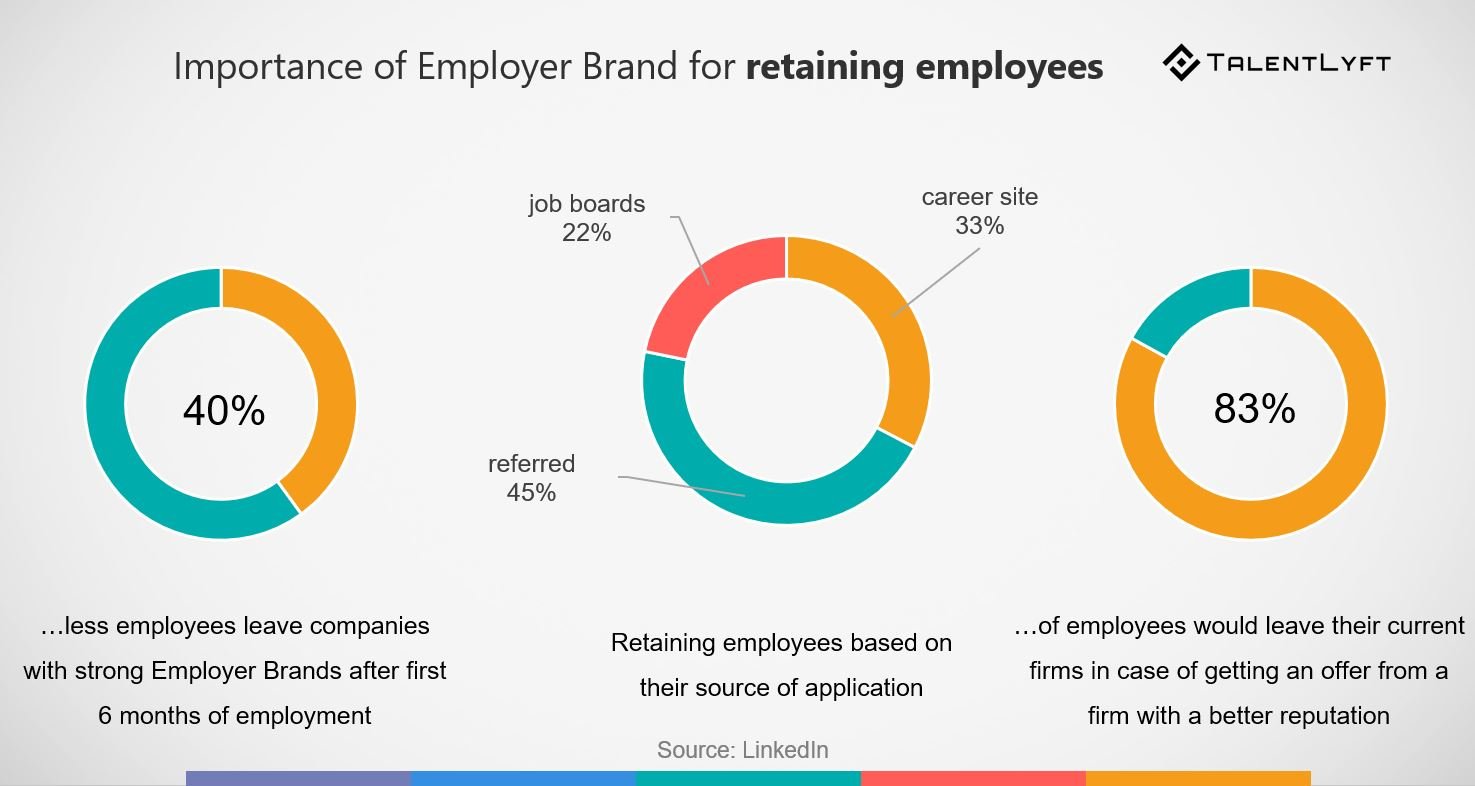 Communicate your employer brand consistently. Your employer brand should be reflected in everything from your job postings and career website to your social media presence and company messaging. It's important to be consistent in the way you present your company as an employer, so potential hires get a clear and accurate picture of what it's like to work for you.

Foster a positive company culture. Culture is a key component of employer branding, and it's important to create a positive and supportive work environment that employees will want to be a part of. This can involve investing in employee well-being, offering perks and benefits, and creating a sense of community within the company.

Invest in employee development and well-being. In today's job market, employees are looking for more than just a paycheck. They want to work for a company that values their personal and professional growth. Providing opportunities for learning and development, as well as investing in employee well-being, can go a long way in attracting top talent and retaining current employees.

Make it easy for employees to share their experiences. Word-of-mouth is a powerful tool, and happy employees can be some of your best brand ambassadors. Encourage employees to share their experiences working for your company on social media and professional networks, and consider implementing an employee referral program to help spread the word about your employer brand.

By following these tips, you can create a strong employer brand that will help you attract and retain top talent. Reach out to find out how you can communicate this and help your organization grow by utilizing your 'Employer Branding'!
Resources: