If you own a restaurant, work in the hospitality industry, or even the FMCG industry, you know how important visuals are for promoting your brand, its services, and its products.
Using fake visuals will soon be exposed as redundant and will significantly affect the way customers perceive your restaurant.
Check out these 5 examples of mouth-watering, ready-to-eat food content and their secrets:
1. Pralina Confectioneries & Experience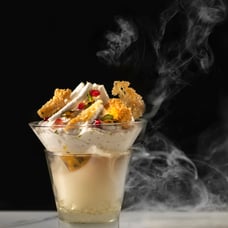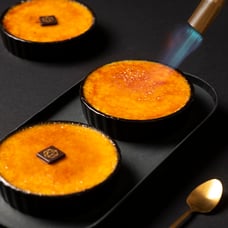 Doesn't this kind of content make you wish technology would allow you to reach out your hand through the screen and grab anything you want, right on the spot?
You can almost smell the caramelized sugar on top of the creme brulee.
The smoked ice gives the sense that it's moving towards you, bringing with it all the tasteful smells from the Exotic Vacherin.
Secret: Bring the action - make the photo come alive by incorporating everything that might be happening behind the scenes or by implementing elements that a customer can only experience in your space.
2. WTF Powered By KEAN Group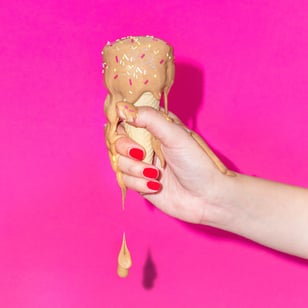 An ice cream in the summer heat. Feel it drip on your hand and be fast to lick it off before you waste any more.
Secret: Storytelling - decide what your photo wants to say and build upon that story.
Create it
Elevate it
And scream it to the world
3. HUMOR Beer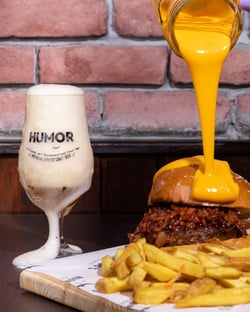 Don't be afraid that another item or prop may steal your main product's thunder. They are all there to accompany and complement one another. After all, what is a better combo than Beer & Burgers?! It's an L.F.E. kind of thing and they both happen to be messy! You spill, you bite, and enjoy!
Secret: Be bold - shake that beer bottle and dare to showcase your product spilled, overflowed, and "messy". Nothing is perfect! And since you want to connect with other human beings, then here you go! Celebrate everything and anything in that photo!
4. Akakiko Restaurant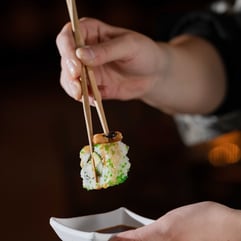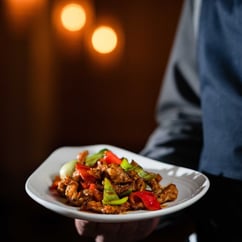 Your brand or company does not only promote its own products, but also an aesthetic, a promising endeavor, the prospect of belonging, the team, the employees, and everyone working to make your brand what it is.
Secret: Humanistic approach - showcase your people. Show your persona and make the whole content approachable.
5. Home Appetit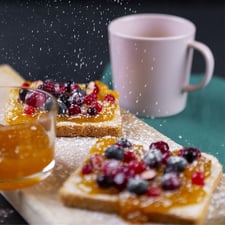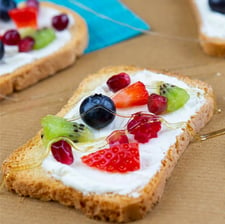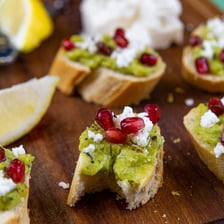 Don't make your frame too busy. Create the perfect balance, so you'll be able to distinguish between textures and colors, and well, you might be able to sense the taste of the food just from the photo!
Secret: Close-ups - don't be shy and zoom in on the food. Close-ups and framing your food in the center with extra elements are going to make you instantly drool.
If you found this useful, we don't want to keep holding onto our secrets anymore! And since sharing is caring, click the link below to get our must-have checklist before organizing a photoshoot.