The importance of graphic design is vital. It creates identity and extends beyond the appearance of a brand as well. Due to a good implementation of graphics, brands provide education, inform or convince their audience by using various images, shades, and graphical elements. As everything in this world, design changes and it's challenging to keep up with it at times. All designers (and marketing professionals) should explore the latest trends of 2022 thoroughly and implement them in their activities. In this article, we will go through the new trends of 2022, which will be relevant in the next few years.

Let's check the top 10 Design Trends for 2022:
1. Colorful minimalism
According to some old-school beliefs, minimalism combines black text with white background, but as a rule, these kinds of images lack brightness and colorfulness.

In the past, modern designers have worked a lot on it and now we can say that the concept of «minimalistic design» has completely changed. This contemporary minimalism mixes two designs with the use of important sense-bearing components only.

Modern designers create beautiful combinations of sophisticated design with traditional minimalism and a wide range of color palettes. Color and creativity have become advantages of many famous brands like Apple, which have dismissed unnecessary elements and given a new consideration to visual effects.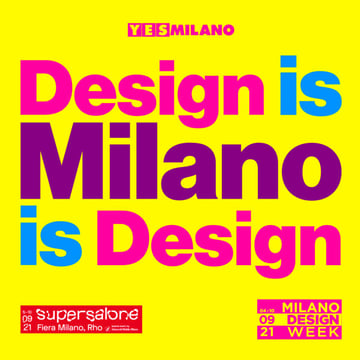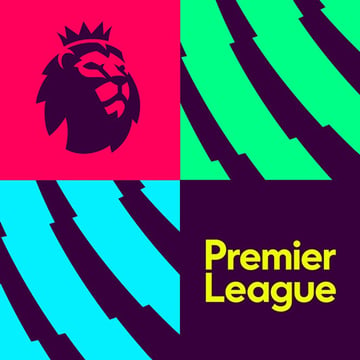 Milan Design Week key visual by YesMilano - Premier League Brand Identity by designstudio
2. 2D & 3D Combination
The 3D design trend is still ongoing, evolving, and established further in the graphic design world. It offers limitless creative options to designers. From hyper-realistic 3D visuals that break the line between digital and physical, to highly creative mashups with 2D and paper cutout elements. 2022 will show great combinations between 2D and 3D that give the best of them.

This trend is very adaptable to all types of formats from illustration and animation, to web design and photography.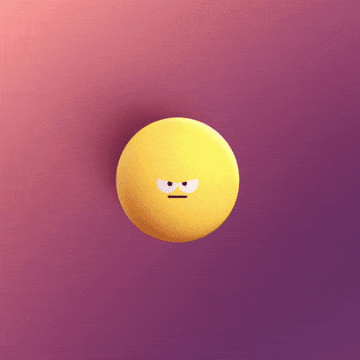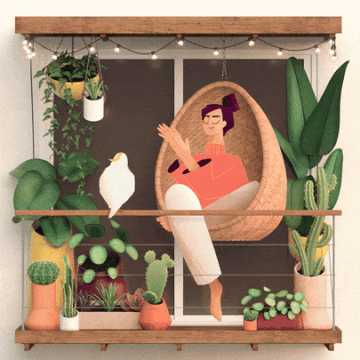 Bottled Up DRIBBLE by GRAMM - Stay Home, Stay Positive by GRAMM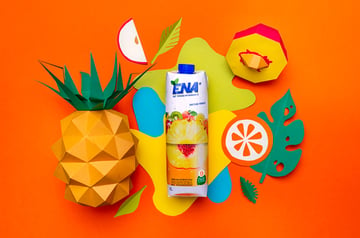 Design Collaboration Illustration by tubik.arts - Our work for ENA juice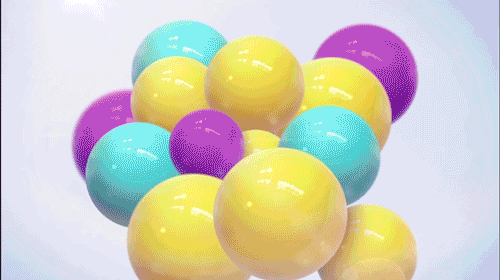 Our work for Digital TV show "My Life"
3. Typography with a twist

This latest trend comes with standard-breaking typography designs. It refers to Riso print philosophy: something that is beautifully off and imperfect. What exactly is this? Anything that breaks the order: one single letter might be upside down, bigger or smaller, in a different font, or completely missing. It could be some letters in a smaller text and then a different pattern that breaks the order and reveals a different message. It's the perfect way to emphasize and bring attention to something specific.

If you're thinking of the Squid Game intro, you're absolutely right!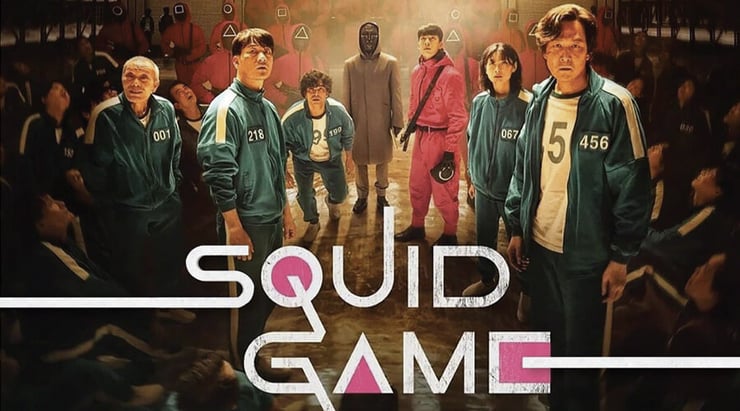 Netflix interface design (Squid Game) by Ritik Sharma
This twist makes more impact in kinetic typography where the messages get unveiled through motion. In a static digital graphic, logos and signature graphics often play the role of the "twisted" letters.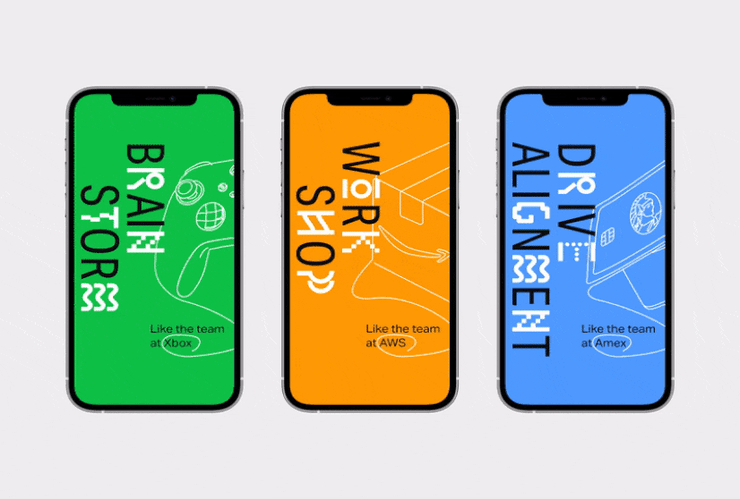 Example by Anton Aheichanka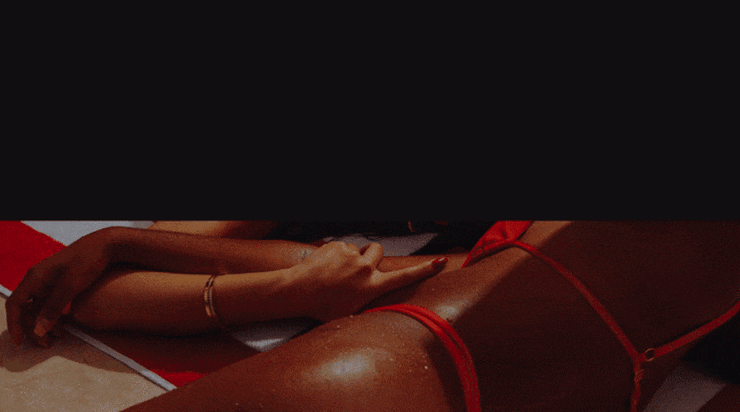 Example by Hrvoje Grubisic
4. 90's Nostalgia
Long ago, popular media like Stranger Things brought 80's nostalgia back into the mainstream, introducing an era of gothic serifs, neon colors, and vaporwave landscapes. In 2022, the retro comeback has finally landed in the '90s (having also recently been glamourized in Netflix's "Fear Street").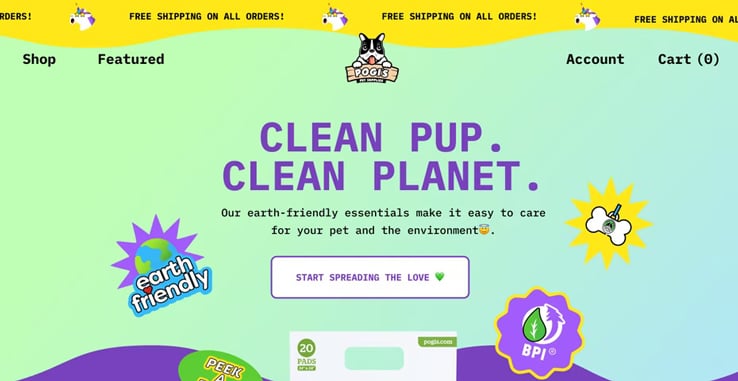 Web design by Hiroshy
As we'll see below on this list, the '90s are coming back. But this particular trend hits on nostalgia. With that longing, idealized gaze backward, we are re-experiencing the 90s through Memphis design patterns, simple emojis, and primitive internet frames. Bright color blocks and dripping slime illustrations that recall childhood memories.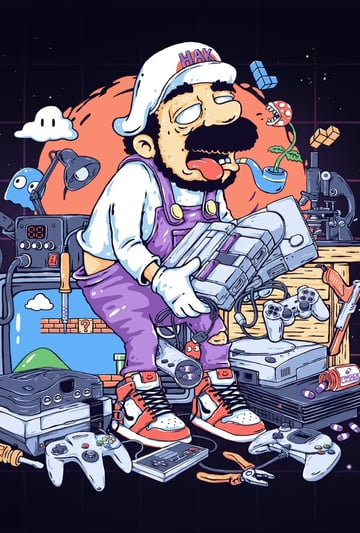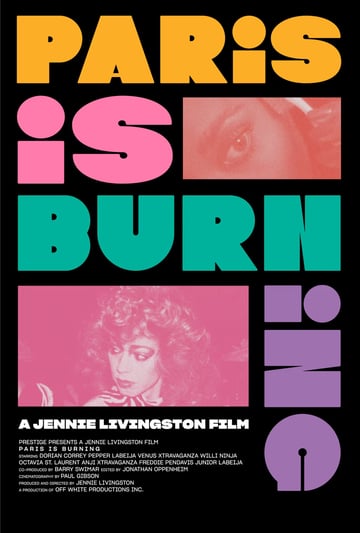 Illustration by PANG3STU - Paris is burning poster by Jordan Jacob
5. Anti-design
Over the last decade, the digital revolution has forced strict design restrictions focused on usability above all else. While this has created interfaces that any average user can easily understand, it has also led to uniformity across the digital landscape. Many creatives have been counteracting by bending the rules. In 2022, the plan is to break them entirely: enter the anti-design.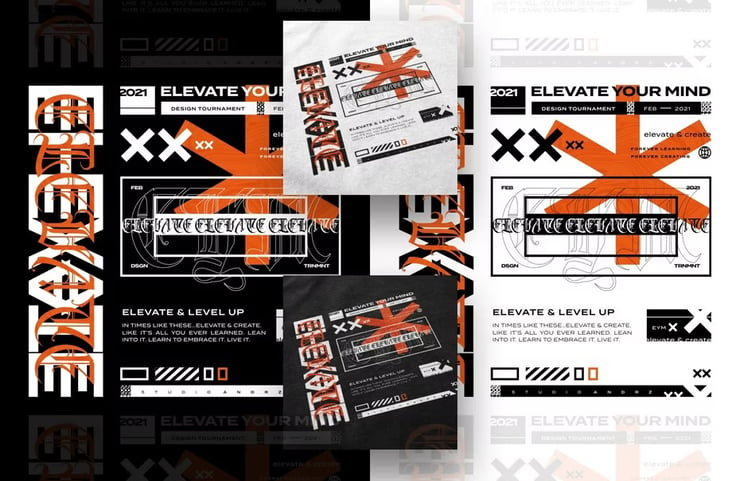 Design tournament key visual by Cory Andres via Dribbble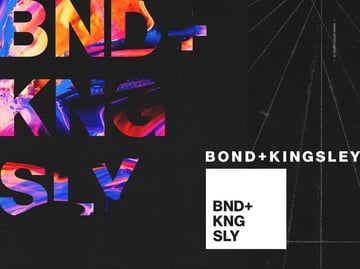 Key visual by Ian Douglas - Poster by Yevhen Genome
Anti-Design eschews traditional design principles and conventional aesthetic tastes. Its "brutalism" conveys asymmetry, clashing colors, bare interfaces, crowded elements, and stark typography. While commonly it can be found in the digital sphere, its spirit of rebellion can be applied in any design context.
6. Intricate maximalism
Maximalism can usually be defined by its counterpart "minimalism", but this trend does much more than that. Maximalism is not just about filling space but filling space with elements, colors, patterns, and typography that carries over the "caprice" of the artist.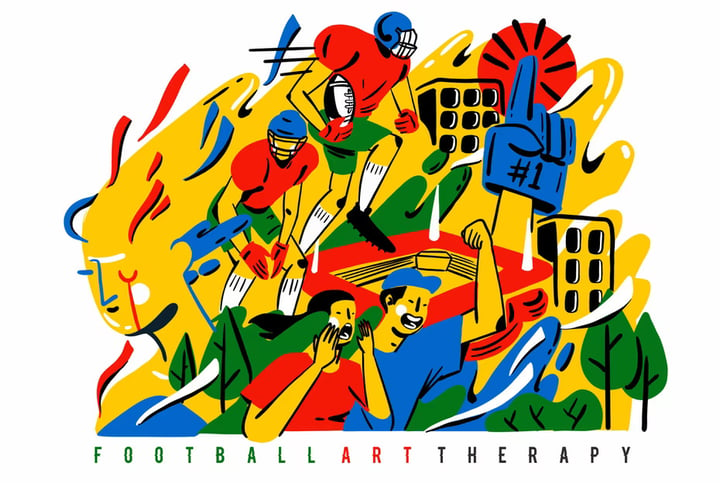 Illustration by Ega Elanda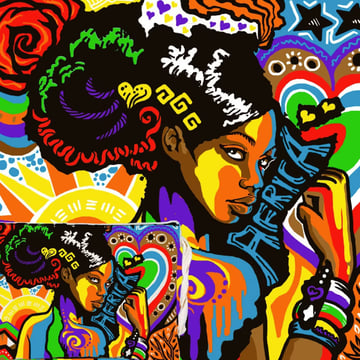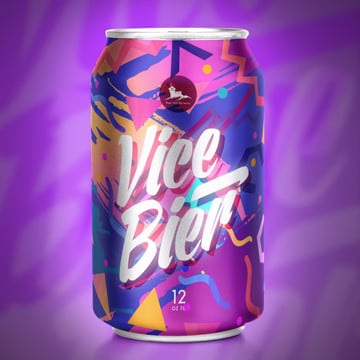 Illustration by noodlemie - Beer can design by Dirtyfinger
This trend has been growing a while through related interior design movements like "grandmillennial". It's a style that lacks shame, putting all aspects of a designer's artistic palate on display.
7. Extreme bubble design
This trend is a very refined version of what you may have seen in a high school notebook. Bubble shapes have an undeniably positive effect, as circles often convey friendliness and levity due to their lack of corners.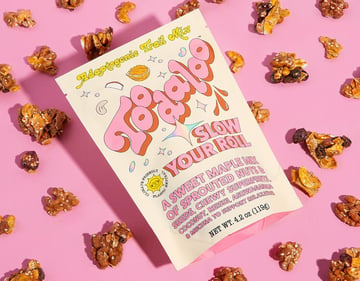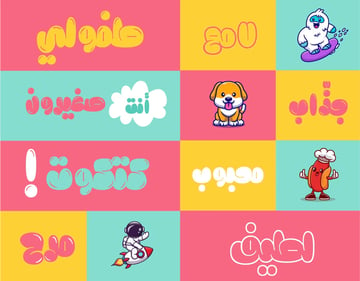 70s style pouch packaging design by Herefor Studio - Colorful rounded font design by TS Fonts
This 2022 trend revels in exaggeration through oval-shaped forms and bright colors. This makes these "high school" designs feel grown-up, even while they maintain that essential spark of childish glee.
8. Revival of grunge
The return of grunge is a recognition of an "out-of-control" world. It is characterized by gritty textures, shadowed imagery, and zine-like collages. This aesthetic unleashed energy, as ink trails and splotches, create an emotive feeling of movement. It's directly related to videos younger audiences view on TikTok, while it's hastily edited and slapped-together.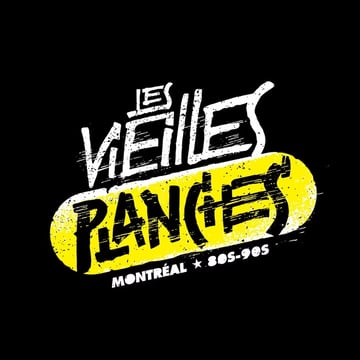 Grunge spraypaint style poster design by Arthean - Graffiti style logo design by subtropica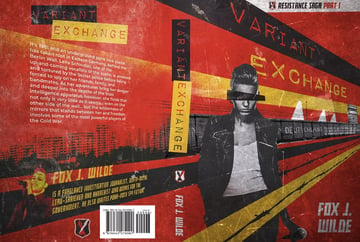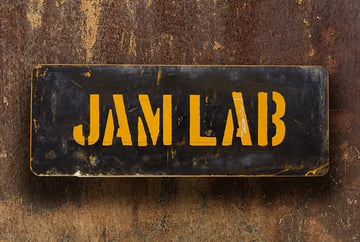 Grunge collage book cover design by semnitz™ - Our work for Digital TV show "Jam Lab"
9. Paper Cutouts
Another traditional art that found its way to the digital is paper cutting. Throughout history, we can find paper cutting in all cultures with one thing in common: each design is cut from a single sheet of paper as opposed to collages. Now when it comes to the digital, graphic designers use both techniques to create amazing pieces of art in all forms of graphic design.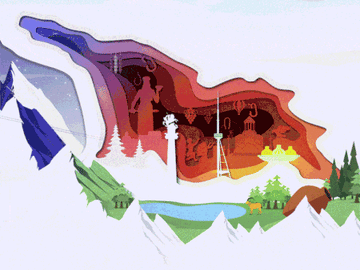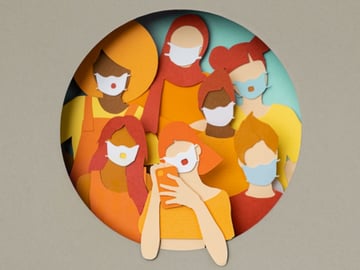 Georgian map by Mako - Generation Z in pandemia time by HICACTUS STUDIO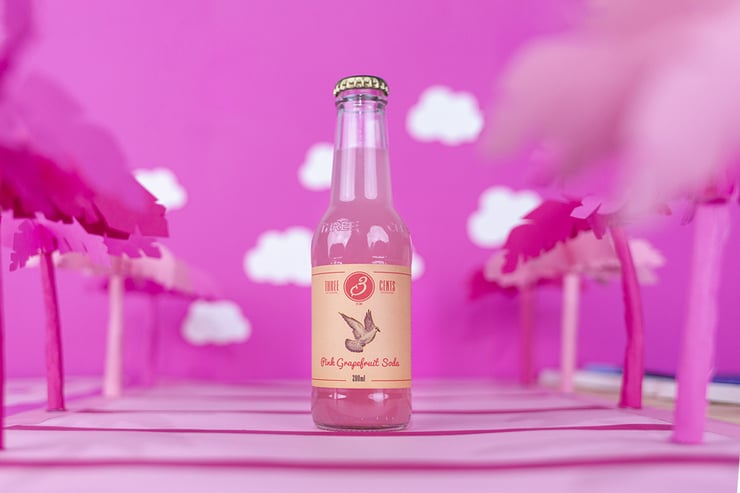 Our work for Three Cents
Paper Cutouts are most popular for branding, especially business cards, pamphlets, and package designs. We also see them in wishing cards, books, and recently in animation and web design.
10. Art Deco
Amongst the vivid colors, damaged aesthetics, and wild movement, one upcoming trend differentiates itself with clean, strong lines as an organizing design principle. We're talking about Art Deco, combining both class and machine-age streamlining sleek geometry.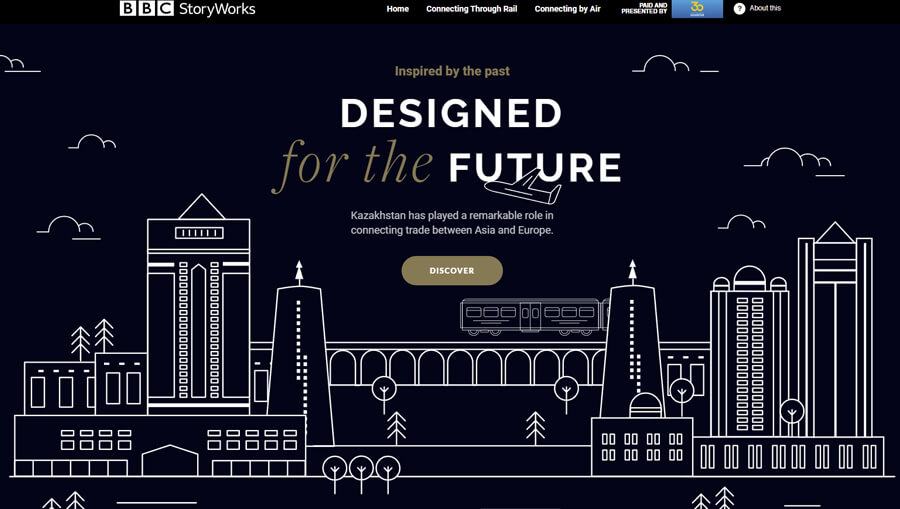 BBC Kazakhstan Transport

The easiest way to recognize Art Deco's comeback is to look for symmetry, geometry, and simple but aesthetically pleasing works. Art Deco takes the anti-traditional and turns it into geometric forms and bold outlines. Think The Great Gatsby aesthetics.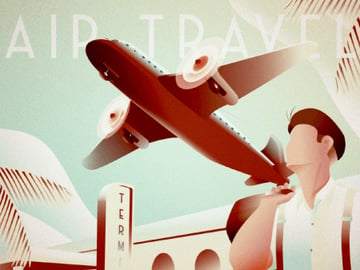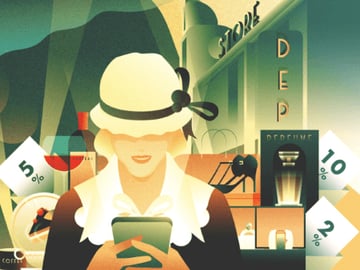 Vintage Air Travel by Dongkyu Lim - SWALLY Illustration Project -by Dongkyu Lim

In the end, trends come and go, but they keep you on edge, by experimenting and exploring new dimensions, styles, and methods. 2022 will be about different styles coming together to create the next big thing: styles used in the past and styles that will be used in the future. For sure the '20s are up to an electrifying start, and it's up to us creatives to keep the hype up!

Sources: 99designs, merehead, piktochart, graphicmama, digitalsynopsis, justcreative