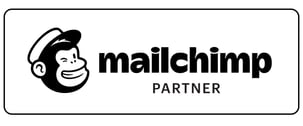 Mailchimp, one of Opium Works partners, is one of the leading email marketing platforms worldwide as it offers a variety of tools to its customers. It's easy to use and it has proven its worth through thousands of success stories.

The platform automatically creates digital ads that help SME's to easily boost their sales and grow their audience through sign-up forms.

Additionally, Mailchimp all the necessary knowledge to achieve your goals, with marketing tips, guides and tutorials. If you do not have the time to do all the research on your own, the easiest thing to do is delegate this objective to Opium Works and make your life easier, and enjoy the results !

Facts about Mailchimp

-Mailchimp's Powerhouse Support team won 4 Gold Stevie Awards in 2020.
-92% of their customers love their chat and email support
-24/7 - Their support team and resources are available 24 hours a day, 7 days a week.
COVID-19 Actions

Mailchimp's owners announced that they will invest up to $100M to help drive new and ongoing business for our small business customers through price discounts, product upgrades, add-ons, and more. Their Support team is committed to working with our customers who are experiencing financial hardship during this time

Moreover, they are offering $10 million worth of service for existing customers who want to continue using Mailchimp's platform but need some financial support during this time.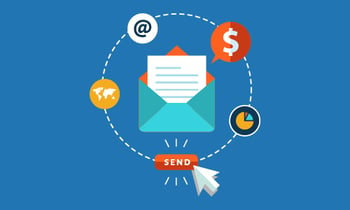 So why is Email marketing important and should be used by all businesses?
Here are 3 key reasons:
Email marketing is cheap.

An inexpensive way to reach people who are interested in hearing from you and communicate with them regularly. Mailchimp offers a Free plan that is ideal for beginners who want to grow their audience and create campaigns while testing out some of Mailchimp's tools and features. It includes all the basics you need to start marketing.The Free plan includes up to 2,000 contacts and 10,000 sends per month


The email list you possess is YOURS.

Email is the only place where people; not algorithms, are in control. In social media, an algorithm decides where and to whom the ads will appear.
Also, all customers have the right to unsubscribe whenever they want. Those who stay, are loyal customers and want to hear news from you and your business.


Email marketing helps you build relationships and credibility.

Personalisation is a great advantage of email marketing as you can address your clients with their name, send them special offers on birthdays etc.

Mailchimp is one of the most completed marketing platforms that can help you reach your business goals through email marketing. This is why Opium Works chose it as a partner among many other email-marketing platforms.
Start searching more about email marketing, think about your strategy and take advantage of all the tools Mailchimp has to offer!

Sources:
https://mailchimp.com/marketing-help-small-businesses-covid-19/
https://mailchimp.com/covid19/
https://mailchimp.com/covid19-statement/
https://optinmonster.com/beginners-guide-to-email-marketing/
https://www.mailmunch.com/blog/17-reasons-email-marketing-essential-business/