I do love Social Media but Instagram has a special place in my heart. That is why I decided to write this article, to convice you that Instagram is crusial for your brand's Digital Marketing Strategy. On Instagram, advertisers can market the "what", "how" and most importantly, the "why" of their business. They can also watch cute images of cats and puppies but that's irrelevant. (if you know what I mean) ;)
Here are all the secret tips you need to get started with Instagram.
1. Start with clear goals
Consider how Instagram fits into your overall marketing strategy. Is your objective to increase awareness, shift perception, or reach a new audience? Pick a goal or two that can be achieved by connecting with Instagram's highly visual and creative community. Usually what we recommend to our clients is to use instagram to reach a different audience and show the 'I am more than that' side of their brand.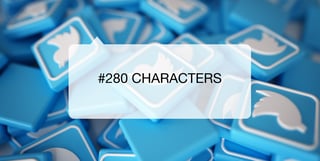 2. Choose themes to tell a cohesive story
Choose storylines that are authentic to your brand and are best conveyed through captivating imagery. Create posts that follow these themes for a diversity of content that also remains consistent over time. Do not be too pushy with your posts. Keep in mind that you can pass all the messages you wish though an image, so keep it simple, attractive, funny(why not), relevant to your brand and interesting to your audience.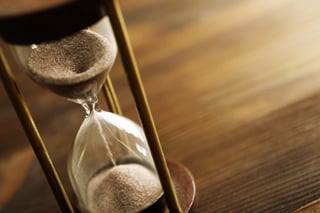 3. Create high-quality content
Produce images and videos that are well-crafted and feel at home on the platform. Take some time to learn from other brands and popular Instagrammers and follow their lead.
EXTRA: you need to check your competition frequently if you want to be ahead of them.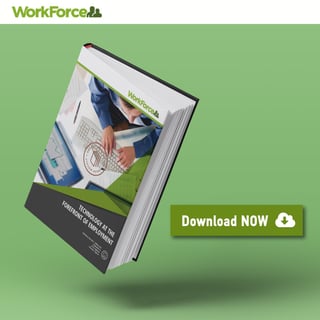 4. Account Name
Choose an account name, ideally your business name, that's easily tied to your brand. Keep in mind the max character limit is 30. Ideally you can use the same tactic we did with Burger King Cyprus. since it is an international brand and a lot of accounts exist with similar names on Instragram what's better than to keep it simple. therefore we choose: burgerkingcyprus.
If you want to learn more about account names visit the Community Guidelines and Terms of Use.

Check Burger King Cyprus on Instagram to see how we are promoting the brand.
5. Profile photo
Simple is best! We recommend using your business' logo or a graphic symbol. Keep in mind it will be cropped into a circle and appear as a 150 x 150 pixel image (that's pretty small) on most phones. your logo is the perfect image to use as a profile picture on instagram, It will be super easy for your users to recognise you.
6. Text
Keep captions short and fresh. Incorporate a few hashtags. I consider my self a hashtag guru - #JustKidding, however I do recommend to use of 2 -5 (related) hashtags for each post. You do not want to attract spam traffic and for sure you do not wish to annoy your fans by forcing them to read a really long description. You can also ask questions to engage with people. Keep in mind though that you need to have enough followers and that your are prepared to interact with their answers.
7. Commenting & liking
People just LOVE the interaction. you can discover most of the content that your brand's followers are posting on instagram by searching the relevant hashtags, location and check the 'Photos of You'(tag). People are out there talking about your and your brand, why not respond? ;)
8. Tagging
ALWAYS, I mean always tag the people in the image/ video you are posting, and check in to the appropriate location if applicable. These extra tips help you expand your reach and broaden up your audience. Plus,it helps tell the story of the image.
9. Instagram Filters
Edit your images with filters and other tools available in the Instagram app. These effects give images that unmistakable " Instagram " look that people respond to. If you choose the right filters you can turn a boring image into something cool ;) (trust me! -been there done that #InstagramQueen)
Since I am obsessed with Instagram and you should be too, here are some Do's and Don'ts to consider when you post images on Instagram. (Thank me later ;) )
DON'T
Don't use images that are busy or complex in composition. These images are distracting and can be easily overlooked.

Don't make content that may easily become irrelevant, like with specific dates or times. People on Instagram come in and out of the app but we don't know exactly when. So if your audience saw an ad referencing morning in the afternoon or evening, the ad might seem irrelevant to them.

Don't include content that infringes upon or violates the rights of any third party, including copyright, trademark, privacy, publicity, or other personal or proprietary rights. This includes the image and caption, including any hashtags you add.
DO
Do utilize the caption as a concise way to deliver your message.

Do take pictures with your logo visible on the product or packaging.

Do make sure the image has a strong focal point so it sends a clear message.

Do create content with your target audience in mind. Remember that ad delivery times will carry throughout the day and content should not have required sequencing.

Do obtain permission to use image and video content that someone else has taken if you plan you use them in an ad. The attribution model applied must be agreed upon between both parties.
Remember, the best way to build and maintain a following is to create authentic, high-quality, on-brand content that the community wants to see in their Instagram feed. You can do that by telling an interesting story through your images and captions.
That's all for now! :) We are more than happy to help you get started on Instagram.
Let me know if you enjoyed the article and what's your thoughts for Instagram.

If there is anything you wish to discuss regarding your brand's strategy on Instagram, do not hesitate to Contact Us for a FREE consultation.

xoxo
#InstaAddict