We know you are awesome, we know that your idea / product is going to change the markets and your startup is going to be out of this world! But does it have what it takes to change these markets?
Before even thinking of developing and designing a website think about how you will name it. The right name can make your business the talk of the town and the wrong one can doom it to failure. You have to go for something smart and catchy, but also easily understandable.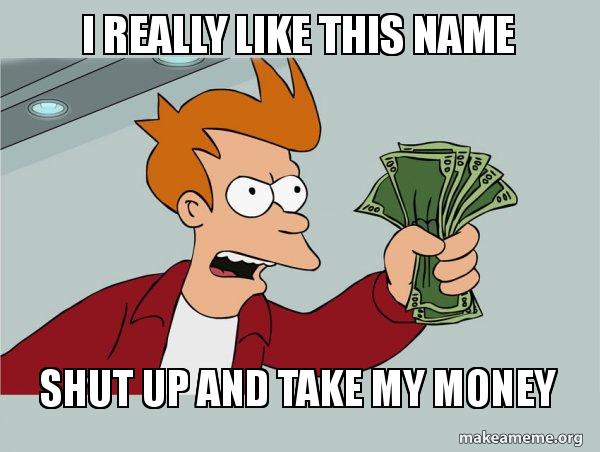 Inside info: Be reminded that your website's URL should definitely have your company's name on, so it will be clear about which company this website is.
Feel free to scroll down to see some tips on how to name your business, so you will be able to proceed with your dream!
What to avoid
You should definitely avoid strings of numbers and initials since probably they won't "get it" and avoid geographic and generic names that may limit your market area or offerings. You should choose a name that is appealing to the kind of customers you wish to attract. Don't get into the trap of choosing a long and confusing name, or a name that only you can understand.
Keep it short
If others could do it, so that you! Make sure to book some brainstorming sessions on your calendar, since you will be driving to creativity land. Think about Facebook, DropBox, Wikipedia, Twitter, Pocket and many other companies and start-ups that have small names consisted of two syllables or two words. In other words; keeping it short is gold!
Make sense but be unique
You have to stand out from the crowd in order to make it, therefore your name should be as exciting as you and your idea. Unfortunately, if you want to please all your possible customers, you should keep in mind that not all people share your way of thinking. So you want a name that is catchy and unique, but it should make sense to anyone.
"Spice up" your domain name
Many people like to keep it classy, so they keep their website's domain "company_name.com". This is a very good tactic to help customers remember your company's name but you could really change it a bit, to make it seem more fun such as: "playfoursquare.com" or "getdropbox.com". However, if you wish to go with your company's name only, you could play with the suffix of your URL, instead of ".com" try ".net" or ".info". What do you have to lose?
Make sure your name is available
After going through all these phases and trouble, you have finally came up with your business's name. The next and final step is to check if your name is available. You don't want to step into a trademark infringement drama, so make sure to do your research online and offline for similar names. If your business's name checks out, then check if the domain name is available too. You can check it out at www.godaddy.com. When is comes to .com.cy domains, you have to apply and check the availability at www.nic.cy.
Keep in mind that without a name, you can't do anything, therefore logos, websites, blogs, designing and branding will have to wait. All you need is patience, determination and a few drops of creativity!
If you are already there and need some tips on who to choose for web development and web design, read the following article:
Seeking more guidance? Don't hesitate to Contact Us!
All memes were created using makeameme.org.